FuelBox KIDS IN SCHOOL (English)
This is a FuelBox to create a great learning environment in elementary school.
This box contains 170 questions to kick start reflection and conversations to develop and strengthen
students and their relationships. FuelBox is also a great tool for communication training and strengthening the learning environment and psychological safety among pupils.
kr. 599.00
Yderligere information
| | |
| --- | --- |
| Vægt | 0.55 kg |
| Størrelse | 11 × 11 × 09 cm |
How would you like others to describe you?
What is the best invention in the world?
What do you think it is like to teach in our class?
What do you think about asking for help in school?
When have you ever been most proud of your self?
What rules are allowed to break?
What people do you look up to?
What is a perfect day off for you?
Why should we care about what's happening in other countries?
What advice would you like to give all adults?
Pick a card
Pick another card
FuelBox KIDS IN SCHOOL is a box for creating an engaging and safe learning environment in elementary school. The box contains 170 open-ended questions on topics that students will find useful and fun to talk about with each other, or with adults at school, in order to develop themselves and their relationships.
FuelBox is also an excellent tool for practicing curiosity and communication skills. FuelBox KIDS IN SCHOOL is tailor made for schools and is a tool to help students reflect and communicate about identity, relationships, values and feelings. Especially in relation to their class and school, but also in terms of society as a whole. The box should first and foremost be used as a catalyst for the development of relationships in a class by creating psychological safety, engagement, laughter and a sense of belonging.
FuelBox KIDS IN SCHOOL has been developed by Fuel It AS in collaboration with teachers, counsellors and school managers.
Ignite curiosity. Spark connections.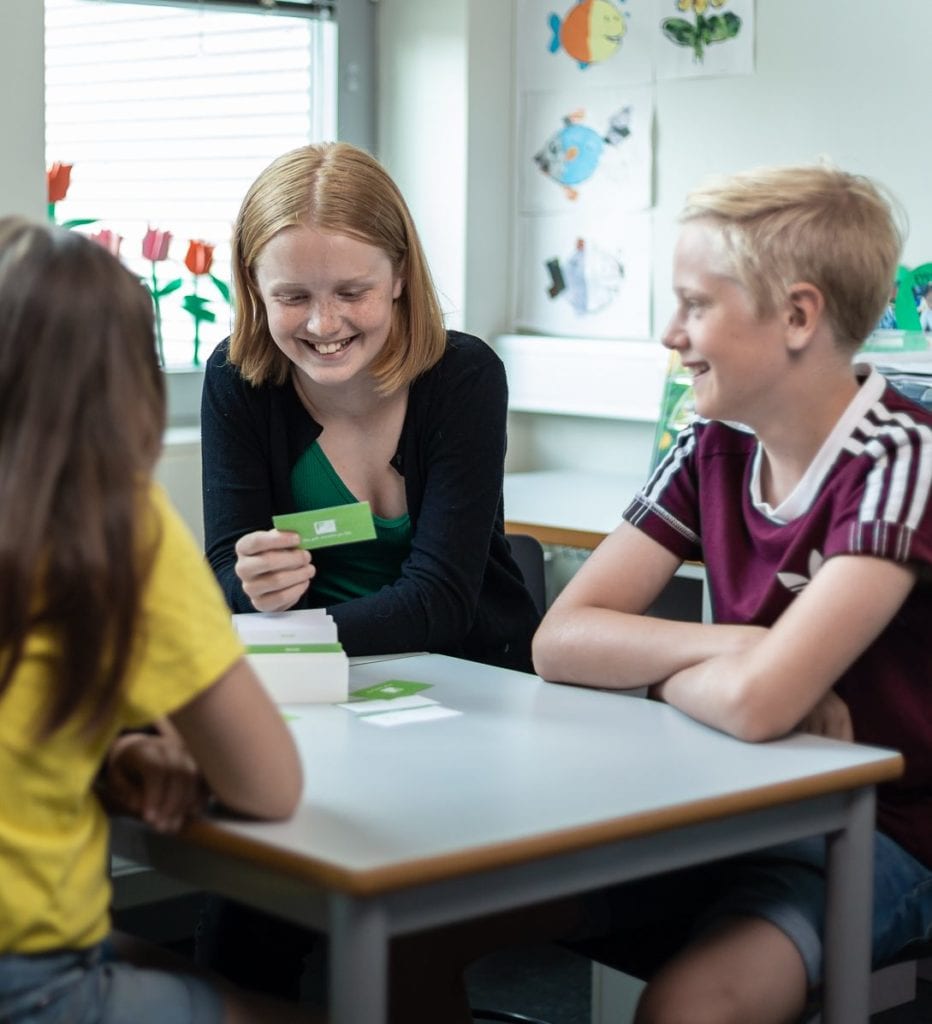 Categories in FuelBox KIDS IN SCHOOL
Me
Me and others
Our class
Feelings
I wonder why
Our society
This and that
Some for the youngest
Some for the oldest
FuelGuide

We have developed a FuelGuide for you with some great tips and advice on how to get started.